State Route 321 • Elbridge, NY 13060

Supporting Limeledge
Our first priority is updating the trails and signage at Limeledge in order to meet our goal of opening to the public in 2024! As we wait for 501(c)(3) status to be granted, please consider supporting us as we work towards our $5000 goal on Gofundme for this inaugural fundraiser to update the trails.
The Limeledge Inaugural Fundraiser for Trails
https://www.gofundme.com/f/the-limeledge-inaugural-fundraiser-for-trails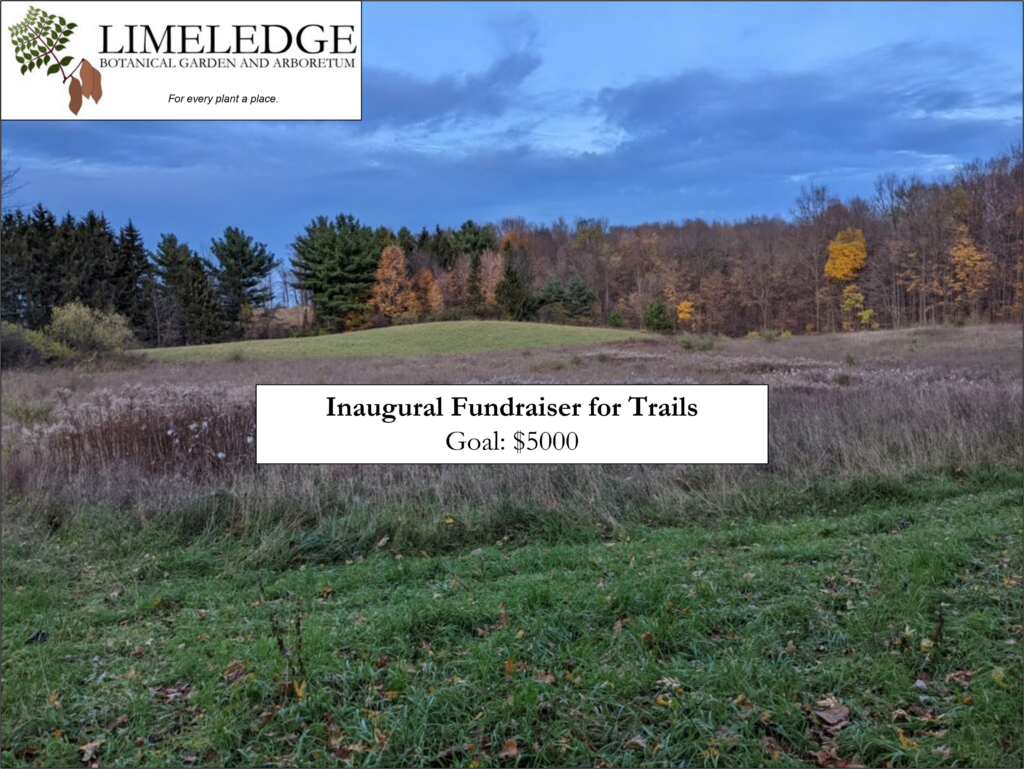 Subscribe to our newsletter!

View Our Articles of Incorporation (NYS approval pending)
View Our 501(c)(3) Determination (NYS approval pending)